Read What Our Customers are Saying About Us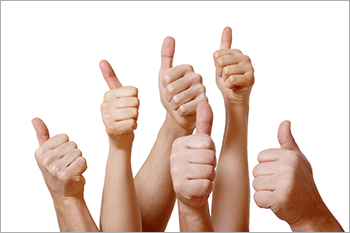 "To Whom It May Concern:
Ultimate Service Associates has been a company that we have depended on to get any job done put forth to them on time, within budget, and surpassing expectations every time. They are always there when we need them. USA's work force is very knowledgeable and capable of doing any job thrown at them. Their employees are honest and reliable. USA is at the level that every other contractor hopes to reach.
Working with Kirk Hilbig's team has been a great experience. From generator preventative maintenance to emergency & scheduled repairs, USA is a company I have complete confidence in. During the last two hurricane seasons, USA provided detailed plans to support our company's operation. They had individuals deployed at nearby locations in the event that any of our equipment was damaged by the storm. USA has a number of strengths to offer, interacts well with employees, is reliable and shows good judgment.
I have worked with USA and Kirk Hilbig for many years and look forward to projects with them in the future."
####
"Our company has successfully utilized the services of Ultimate Service Associates, and has been very satisfied with your ability to perform generator system maintenance and repairs I would like to commend you on the quality and professional service you provide to us. Therefore, I have put together this letter that you can use as a reference should you ever need to.
I have had the fortunate experience to work with the Ultimate Service Associates (USA) team over the past two years. We utilize their services to provide portable power solutions for expansion project for our independent terminal system. I have been completely satisfied with their performance, timely responses, and ease in which they provide their services.
A few examples of the services they have provided include;
Detail billing and reporting (accurate and prompt)
One centralized point of calling for coordination of work throughout the country (Tulsa office)
Mobile generators from 85 KW to 150 KW
Seeming endless network of vendors to pull from to meet the physical requirements of the project as well as the location of the project
Fuel services, provide fuel and maintenance as required for rented equipment (timely manner)"
####
"I wanted to pop out a quick email and tell you how much I appreciate and rely on your folks. Toni, Jessica, Amber, Michelle, and every member of your team have been so great to work with, and are always available. I am guessing you get quite a few of these types of email, but I wanted to make sure I passed along my thanks.
From the mundane issues of PM scheduling to full scale disaster mode, your team has been exceptional and a vital part of keeping our network up. Thanks again for everything."