The Impacts of 2018 Blackouts by Industry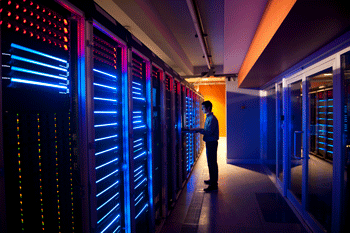 EATON Blackout Tracker Annual Report 2018
The costs and consequences of power outages are often difficult to calculate and can vary dramatically depending on the industry.
A 2016 Ponemon Institute study estimated the cost of a U.S. data center outage has grown to $8,851 per minute. The toll can scale even higher for healthcare organizations, which face an average cost of $690,000 per outage, according to Ponemon. That price tag doesn't even factor in how the loss of power at hospitals can be life threatening. Manufacturers and financial service companies also tend to suffer significantly from blackouts, as do industries that deal with perishable products, from food to pharmaceuticals.
Data Centers
Not even corporate giants are immune to power outages, a reality Amazon and Microsoft discovered firsthand in 2018. Amazon blamed human error for a March 2 outage that took down scores of large internet sites for several hours. The company said an employee who was debugging a billing system issue accidentally took more servers offline than intended. That misstep initiated a domino effect that knocked out other server subsystems, including those that are part of S3, Amazon's popular web hosting service. When the S3 servers went down, they disrupted web services for numerous Amazon clients, including Quora, Trello and IFTTT.
Healthcare
Sometimes access to continuous, clean power is literally a matter of life and death. Numerous medical facilities across the nation were forced to evacuate patients throughout 2018 due to power outages. Thankfully, Fort Lauderdale, Fla.-based Kindred Hospital was able to transfer eight critically ill patients on ventilators to nearby Broward Health Medical Center after a May 11 blackout left the facility without power.
Education
Affecting learning institutions from preschools through universities, the past year's blackouts made it clear the education sector lacks a lesson plan for escaping the impacts of power outages. Not even the nation's most prestigious campuses are immune from unexpected cuts, as Stanford University discovered on Oct. 24 when a cable failure knocked out power to about 50 buildings on the sprawling campus. The cut not only forced classes to be cancelled, but also posed an alarming safety risk. At the time, there were students working in labs with hazardous materials, all of whom were told to immediately stop their experiments and leave the building.