How the Internet Kept Humming During 2 Hurricanes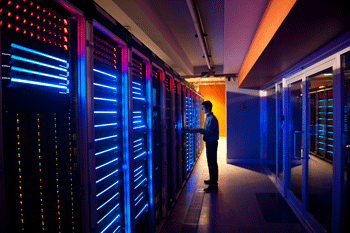 By JAMES GLANZ - The New York Times
At one node of the industrial backbone that keeps the internet running, employees sheltered from the worst of Hurricane Irma in a stairwell of a seven-story building in downtown Miami. When the power had gone out, diesel generators instantly kicked in to keep the lights on and prevent the internet from going down.
In Houston, at another of these nodes, called data centers, Hurricane Harvey pushed waters so high that a live fish flopped in a loading dock, but the physical defenses held.
Yet another data center, west of Houston, was so well prepared for the storm — with backup generators, bunks and showers — that employees' displaced family members took up residence and United States marshals used it as a headquarters until the weather passed.
"It wasn't Noah's ark, but it was darn close," said Rob Morris, managing partner and co-founder of Skybox, the company that runs the center.