Downtime Figures Not For the Faint of Heart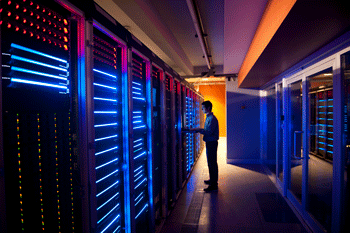 Can your organization afford to lose $100,000 per hour? That's now the staggering price tag associated with just 60 minutes of downtime, according to a recent ITIC study. Even more concerning, since the firm first started tracking data in 2008, the average cost of a single hour of downtime has skyrocketed more than 25 percent.
Keep in mind this is only an average. For many organizations, the costs are significantly higher. Delta, for instance, estimated that the December power outage at Hartsfield-Jackson Atlanta International last year cost the airline up to $50 million in revenue.
It's important to remember that downtime isn't only about dollars. A negative experience can significantly damage your organization's reputation and cause customers to flee to your competitors. Data and monetary losses from unplanned outages can even cause a company to go out of business.
While the industry downtime average is dependent on many factors, and monetary losses vary based on a broad range of elements — including revenue, business type, outage duration, the number of people affected and the time of day an outage strikes — it's safe to say that downtime is a demon to be avoided at all costs.