Ultimate Service Associates Names Chris Kappes as President.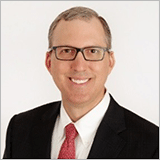 Ultimate Service Associates (USA), a nationwide provider of repair, maintenance, and installation services of essential systems, including HVAC, power systems, UPS battery, and backup generators for facilities and commercial buildings, is pleased to announce that Chris Kappes has been appointed as President, effective February 1st.
In this role, Kappes will be responsible for all aspects of the company's development and lead USA's sales and service growth. Kappes will be based out of the company's offices in Tulsa, OK.
Commenting on his appointment to USA, Kappes said: "I'm excited to step into this role at an exciting and important moment for USA. I look forward to working with our sales and services teams, as well as our partners and customers, and expanding the opportunities for our business."
Kappes joins USA with more than 20 years of experience in sales, team development, and leadership positions. Most recently, he was Sr. Vice President of the Thermal, Purification, and Rotating Equipment business units at Relevant Industrial, LLC in Houston, Texas.
Kappes holds a Chemical Engineering degree and an MBA from Texas A&M.